Posts for tag: porcelain veneers
By Your Family Dentist, PC
March 30, 2016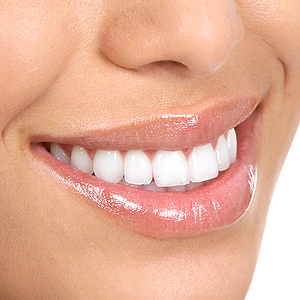 There are a lot of ways to improve the appearance of your teeth. Some methods can be quite involved like crowns or bridgework, which require extensive alteration of teeth to accommodate them.
Other methods, though, can achieve stunning results with less tooth reduction or alteration to your teeth. Porcelain veneers are one such alternative that literally puts a new face on your teeth. A dental veneer is a thin layer of restorative material (usually porcelain) that is bonded to the outside of a tooth to cover blemishes. They're an excellent choice for dealing with otherwise healthy teeth with mild to moderate chipping, wearing, staining or slight misalignment.
Veneers can be fashioned to match the shape and texture of the prepared tooth, as well as coloring that blends with neighboring teeth. They're created by skilled dental lab technicians who use porcelain powder mixed with water to create layers of pliable porcelain laminated together to achieve the appropriate thickness and shape. The veneer is then oven-fired to produce a strong, durable product.
Their use in various dental situations does require some tooth preparation, though normally not as much as other restorative measures — usually no more than 0.5 mm of surface enamel. Removing this small amount will ensure the veneer doesn't look too thick and bulky once bonded to the tooth.
There are some situations, though, where veneers aren't the best choice: because they're mainly a cosmetic solution, they can't remedy problems like poor tooth position and bite or large discrepancies in root position. And teeth that are heavily decayed may require more extensive dental work to repair and preserve them.
In the right situation, though, veneers can make a huge difference to your smile and last for years, as long as you practice effective oral hygiene and don't subject them to abnormal biting force (no cracking hard shell nuts with them — they can shatter). In skilled hands, veneers can transform your teeth from embarrassing to dazzling.
If you would like more information on porcelain veneers, please contact us or schedule an appointment for a consultation. You can also learn more about this topic by reading the Dear Doctor magazine article "Smile Design Enhanced with Porcelain Veneers."
By Your Family Dentist, PC
December 31, 2014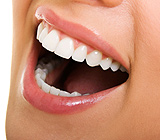 Porcelain veneers are a proven way to achieve a new smile. Composed of thin layers of dental porcelain and other materials laminated together to form one life-like unit, veneers are applied to the outside of a prepared natural tooth to enhance its appearance. Given the right circumstances, they're an excellent solution for correcting mild to moderate spaces between teeth, slight deviations in tooth position, and problems with the color and shape of a tooth.
Veneers are very strong and can resist most of the forces you generate when you chew your food. But dental porcelain is also a form of glass — strong but not indestructible. Following a few maintenance guidelines will help you avoid damaging a porcelain veneer and incurring additional dental care costs.
Practice daily oral hygiene. Although veneers aren't subject to disease or decay, the tooth structure they cover and the surrounding gum tissues are. You should, therefore, brush and floss veneered teeth just as you would any other tooth. And, there's no need for specially formulated toothpastes — any non-abrasive fluoride brand will work.
Avoid excessive biting or chewing. While it's a good practice for natural teeth to avoid applying too much biting force to hard materials, it's especially important for veneers. Attempting to open hard-shell nuts with your teeth or chewing on bones, pencils and other hard objects are just a few of the activities that could lead to a shattered veneer.
Use a bite guard for clenching habits. People who excessively grind or clench their teeth (a condition called bruxism) can also put undue stress on their veneers. We can help alleviate some of this stress by fashioning a bite guard you wear at night. The guard will help protect your veneers from teeth grinding while you sleep.
Limit foods and drinks that cause staining. Tea, coffee, wine and similar substances can leave teeth stained and dingy. Although your new veneers won't typically stain, the natural teeth around them can — the brighter veneers would then stand out prominently from the dingier natural teeth.
Porcelain veneers are proven "smile changers." Taking care of them with a few common sense precautions will ensure the change is long-lasting.
If you would like more information on porcelain veneers, please contact us or schedule an appointment for a consultation. You can also learn more about this topic by reading the Dear Doctor magazine article "Smile Design Enhanced With Porcelain Veneers."